The theater on High Street was built in 1927 and replaced an old wooden structure that housed silent movies. For many years, it was called the El Rancho and had the distinction of being the only "talking" movie theater in the east end of Ventura County. Although it was closed as a movie house in the 1950's, it was still used by the community for school functions and other events. From 1983 to 1999, it served the community as the Magnificent Moorpark Melodrama and Vaudeville Company. In 2001, the theater was purchased and restored by Larry Janss and renamed The Theater on High Street. In 2005, the city of Moorpark purchased the theater and it is known today as the High Street Arts Center.
The photo below is a postcard from the Bancroft Library Collection that is postmarked 1947. It shows a great view of High Street and you can see the theater on the left-hand side of the street.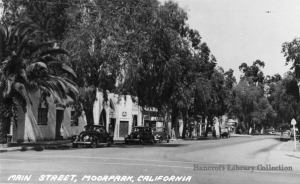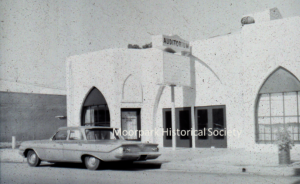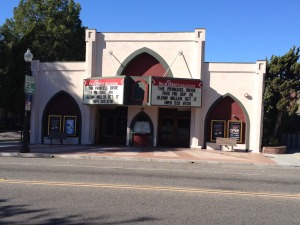 All images, unless otherwise indicated, are the property of the Moorpark Historical Society and may not be copied or published without written consent.